Problem of Evil and PSR with Pat Flynn
Problem of Evil, Principle of Sufficient Reason, and Cosmological Argument
Scroll to the bottom of the page for the show transcript
Check out our store and find TCMS stocking caps and hats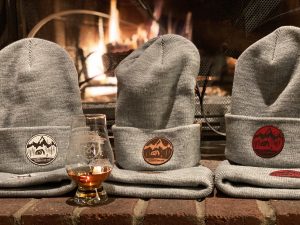 ENJOY THE SHOW AND WOULD LIKE TO SEE MORE? SUPPORT TCMS, GET AWESOME THANK YOU GIFTS, AND HELP SPREAD THE WORD.
Become a Patron! Over 40 interviews, a course with Karlo Broussard, a 10 part series on the domestic church, and free thank you gifts for supporting the show!
---

Travel to Italy, the Holy Land, Scotland, or Europe. Take a Catholic pilgrimage cruise or mix in Faith and Food or Faith and Fitness. No matter where you travel with Select, you will be embraced by faith. All our trips feature daily mass, unparalleled access to sacred sites, local guides that speak your language, and excellent accommodations. We have been helping pilgrims put their feet in the places their faith began for over 30 years. We want to help YOU experience the fun and faith-enriching power of pilgrimage. Click here
---
About our drink:
ARDBEG SCORCH COMMITTEE RELEASE
The celebration of Ardbeg Day is held annually on the final Saturday of Islay's Festival of Music and Malt and stands as a celebration of all things Ardbeg. This year the celebration is set to be entirely online due to the COVID-19 pandemic. This will be the second year the festival has been virtual.
"This year will be my first Ardbeg Day ever: a baptism of fire! It's a shame we Ardbeggians can't enjoy it together in person, but the online event is shaping up to be tremendous fun," Ardbeg's Distillery Manager Colin Gordon said. "With a whole virtual world to explore, including fantasy inns, campfire tales, medieval feasts and live tastings, there's plenty for people to be excited about this year."
The Committee Release of Ardbeg Scorch will be available to buy from Ardbeg Embassies, whisky specialists, online retailers and from the Distillery Visitor Center on May 1 for $139. The General Release will be available on June 1 at a price point of around $120. Official tasting notes can be found below.
Color – Bright brushed gold
Nose – On the nose, frighteningly intense aromas of soot and smoke lie in wait. Hints of aniseed and fragrant patchouli interlace with bold notes of quenched steel and saddle soap. With a drop of water, herbal top notes of briarwood, sage and pine wisp their way to the fore.
Taste – Take a sip and experience layer upon layer of flavor. An oily mouthfeel grips the senses. Billowy clouds of sweet smoke and dragon charred oak permeate the palate, while grilled fare and black licorice weave between notes of medicinal lozenge.
Finish – A long and heroic finale, with a subtle tarry aftertaste. A finish that will drag on, well into its happily ever after.
About our gear:
N/A
About the Topic:
Our good friend, Pat Flynn, joins us to talk about the problem of evil, PSR, and the cosmological argument.
The problem of evil is one of the strongest arguments against the existence of God. But the problem of evil is only a problem if the principle of sufficient reason is true because the problem of evil claims that evil doesn't make sense – namely, is inexplicable (brute!) – given the existence of God. So, if the problem of evil is to be posed as a problem then the PSR is assumed and gives us the existence of God, from which we can infer evil has an explanation even if we cannot see what that explanation is, and so the PoE is dissolved.
---
Check out our limited release episode with Pat Flynn for our patrons on Fitness and Virtue:
---
The Catholic Woodworker:
Check out The Catholic Woodworker's home altars. USE PROMO CODE "TCMS" for 10% off and so they know we sent you!
Volume Discounts (15% off 3, 20% off 5, 30% off 10)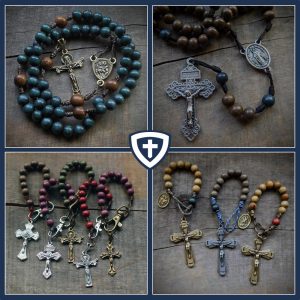 ---
TIME CODES: If this is your first time listening to The Catholic Man Show, we do 3 things almost every episode:1.) Open, review, and enjoy a man beverage – Minutes 1-12.2.) Highlight a man gear – Minutes 12-24.3.) Have a manly conversation – Minutes 24-48If you haven't listened to The Catholic Man Show before, check out our previous episodes here. Subscribe to our  YouTube channel to watch past episodes.
---
Want to help The Catholic Man Show?
By giving us a rating on iTunes, it helps others find the show.
Want to say up with The Catholic Man Show? Sign up for our mailing list: Click Here
Looking for a prayer to pray with your wife? Check this blog out.
Are you getting our emails? Sign up for our newsletter where we give you all bacon content – never spam.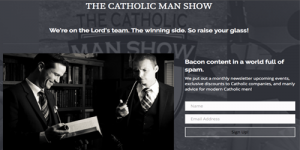 ---
If you enjoyed this episode of The Catholic Man Show and are looking to protect your family from the dangers of the internet, go to Covenant Eyes and use promo code "Catholicman" for a 30-day free trial of keeping your family safe.