Are we really courageous? – Episode 82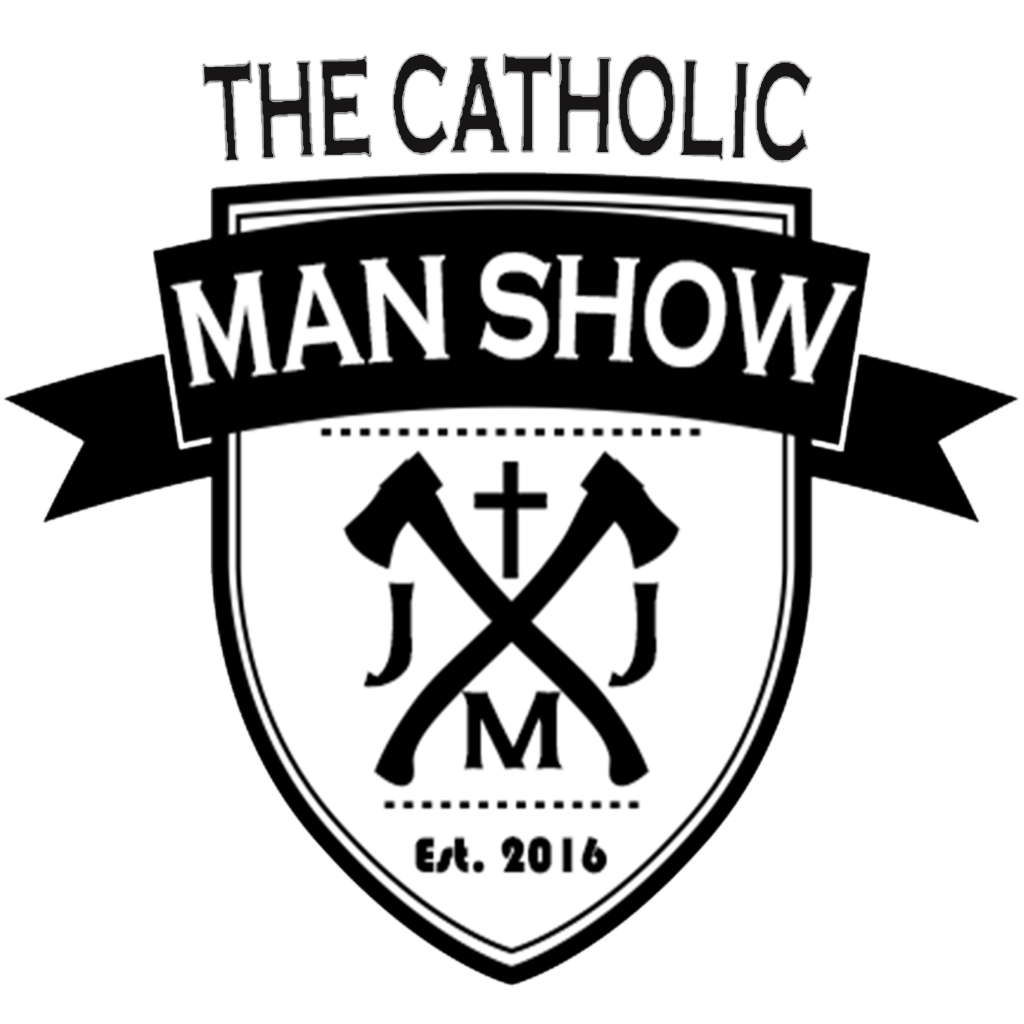 Let's talk about Courage – Episode 82
This episode is sponsored by Fr. Stuart Crevcoure! Thank you for bringing a bottle of Jameson across the pond for us to enjoy!
If this is your first time listening to The Catholic Man Show, we do 3 things every episode:
1.) Open, review, and enjoy a man beverage – Minutes 1-12. 2.) Highlight a man gear – Minutes 12-24. 3.) Have a manly conversation – Minutes 24-48.
Let's be honest, courage is talked about a lot but few truly know what it means or how to develop it. Let's talk about it in this episode!
A little history of Jameson Black Barrel:
Twice charred for a good measure. Black Barrel is a triple distilled blend of rich pot still and grain whiskey that is matured in a mixture of sherry casks and bourbon barrels. However, unlike the rest of our range, the bourbon barrels undergo an additional charring. It's a painstaking process, but we hope you'll agree that it's worth the extra effort. Black Barrel delivers the signature smoothness of Jameson Original, with enhanced spice, nutty notes, vanilla sweetness and sherry fruit.
Nose
One of the best noses in the business, Billy picks out butterscotch and creamy, toffee fudge from the grain whiskey, peppery notes from the pot still whiskey, and ripe succulent fruits like nectarines, apricot and ripe apples from the sherry casks.
Taste
Billy describes the flavour as intense and enhanced – the grain whiskey in specially flame charred bourbon barrels delivers more concentrated spice, nutty notes and vanilla sweetness, while the pot still whiskey in sherry casks adds sherry fruit flavours.
Finish
"An enhanced finish, reflecting all the components of Jameson Original, smooth and mellow with an intense and rich finish."
If you haven't listened to The Catholic Man Show before, check out our previous episodes here.
Want to help get the word out? Please rate The Catholic Man Show on iTunes
MAN DRINK: Jameson Black Barrel Whiskey
MAN GEAR: Work Boots
MAN TOPIC: Courage
We would love to hear your feedback! Email us at thecatholicmanshow@stmichaelradio.com.
---
A manly way to support –  $10 bucks a month 
If you enjoy The Catholic Man Show and want to support us, we have started Council of Man. Members of the Council will be given a free TCMS glencairn glass, private Facebook Group, newsletters, access to private content on our website, and more in exchange for a $10/month pledge. Join us as we grow together and continue developing a community of men who want to pursue holiness and the lost art of living virtuously. Cheers to Jesus my friends!