C.S. Lewis and the Screwtape Letters #2 w/ David Bates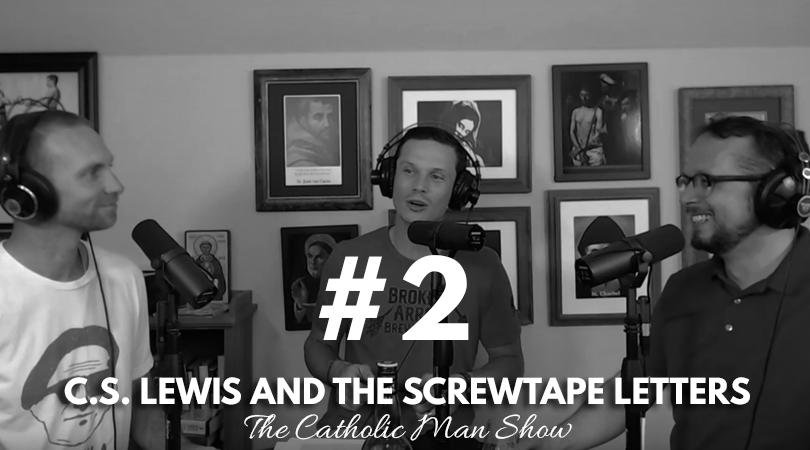 David Bates joins us in studio to continue our conversation about C.S. Lewis and his work, The Screwtape Letters
Check out David Bates podcast, Pints with Jack
If you missed the first episode, you can check it out here.
We recorded this episode the morning we were leaving for the 3rd annual Catholic Man Show campout. We hope you enjoy the episode. Be sure to thank David Bates for coming onto the show!
We are looking for a few men who are taking their faith seriously.
Want to receive a free Catholic Man Show glencairn glass while supporting us? Donate at least $10/mo and get a glass, extra content, private FB group, discounts on all TCMS stuff, and much more.