Dr. Taylor Marshall discusses Socialism – Episode 137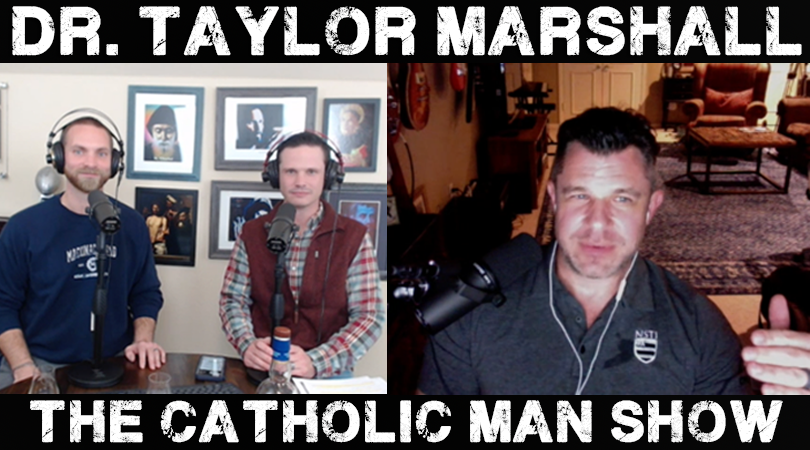 Can Catholics be socialists? Dr. Taylor Marshall joins us to discuss.
Support Dr. Taylor Marshall by becoming a Patron via Patreon at: https://www.patreon.com/drtaylormarshall
If you want to support The Catholic Man Show, receive a free TCMS glencairn glass, and get connected with men from all around the world then sign up to become a Council of Man member.
We are joined by Dr. Taylor Marshall from the New Saint Thomas Institute to discuss the evils of socialism. What's wrong with socialism? Was Jesus a socialist? Does Christian Socialism, Democratic Socialism, Communism, or Distributionism count as socialism? Listen as we answer these questions while sipping on an Irish whiskey and talking about different items to get men for Christmas.
Articles for reference:
Episode 177 of The Taylor Marshall Show – "Why do Catholics Vote Democrat: Against "Catholic Socialism"
Catholic Condemnation of Socialism in 5 Papal Quotes
Can you be a Christian and a Socialist? The Popes Say No
Catechism of the Catholic Church #2425
If this is your first time listening to The Catholic Man Show, we do 3 things every episode:
1.) Open, review, and enjoy a man beverage – Minutes 1-12.
2.) Highlight a man gear – Minutes 12-24.
3.) Have a manly conversation – Minutes 24-48.
MAN DRINK: Knappogue Castle 16 year
MAN GEAR: Christmas list for men
MAN TOPIC: Can Catholics be socialists? (No)
If you haven't listened to The Catholic Man Show before, check out our previous episodes here.
Want to help The Catholic Man Show?
By giving us a rating on iTunes, it helps others find the show.
Want discounts to Catholic companies?
Hats, rosaries, candles, cigars, beef jerky, and Catholic Comic book. Great gifts for all Catholic families. Check it out here
---
Are you a man who cares about our culture and wants to grow in virtue? Click here