Understanding Suffering with Patrick Coffin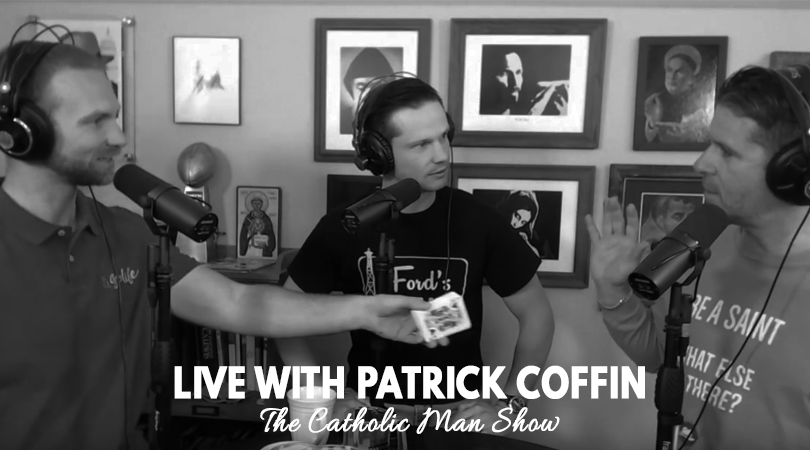 Understanding Suffering with guest, Patrick Coffin
This episode is sponsored by The Liturgical Institute. Like the shows where we have guests in studio? Join us on Patreon, so we can continue!
About our drink:
Mimosa and coffee. We recorded early in the morning and we thought we might get hate mail or people would sign us up for AA if we were drinking scotch at 9:30am. No judgment here….
About the gear:
No gear this week. We we host a guest in studio, we try our best to get right to the topic. (Minus we wanted to see a card trick from Patrick… after that we 
About our guest:
Patrick Coffin wrote Sex Au Naturel: What It Is and Why It's Good For Your Marriage, and the e-booklet, Stay Cool When the Argument Heats Up: Proven Strategies for Calm Conversing. For nearly eight years he hosted the top-rated Catholic radio show in America, Catholic Answers Live, and the podcast, Catholic Answers Focus. Now he has his own podcast, The Patrick Coffin Show, and his mission is to inspire and support people of faith—and of reason—who are tired of the increasingly aggressive secularism and political correctness that surrounds them. He does this through unfiltered commentary and interviews with sages of the great Judeo-Christian tradition (thought leaders and influencers) and with survivors (heroes who have stood up to the bullying elites).
Drinking: Mimosa and coffee
Gear: N/A
Discussing suffering
Like the episode? We have another full hour talking with Patrick, here.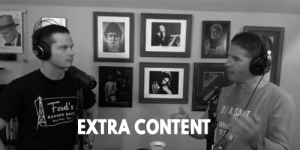 If this is your first time listening to The Catholic Man Show, we do 3 things almost every episode:
TIME CODES:
1.) Open, review, and enjoy a man beverage – Minutes 1-12.
2.) Highlight a man gear – Minutes 12-24.
3.) Have a manly conversation – Minutes 24-48.
If you haven't listened to The Catholic Man Show before, check out our previous episodes here.
Want to help The Catholic Man Show?
By giving us a rating on iTunes, it helps others find the show.
Want to say up with The Catholic Man Show? Sign up for our mailing list: Click Here
Looking for a prayer to pray with your wife? Check this blog out.
Are you getting our emails? Sign up for our (almost) monthly newsletter where we give you all bacon content – never spam.