Drinking with the Saints – Episode 139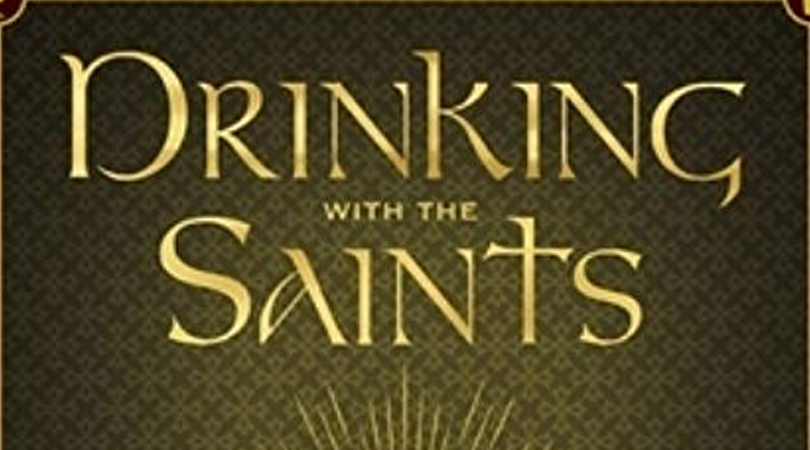 Dr. Michael Foley joins TCMS to discuss drinks, toasts, moderation, and cheer.
We apologize for the echo in Dr. Michael Foley's audio. We tried our best to minimize this in post but we weren't able to completely take it away. His audio does get better in the second half of the show. Nonetheless, we hope you enjoy the episode.
Hot gin toddies. Smoking rosemary old fashioneds. A "wet" Advent calendar. Now you can experience Christmas the way it was meant to be celebrated: with festive cocktails and a lively history of Saint Nicholas and other saints! Michael Foley, the author of Drinking with the Saints, presents holiday drink recipes; beer, wine, and cider recommendations; and witty instruction on how to honor the saints in this exquisite gift book that will make your Christmas more spirited than ever before.
Get his new book Drinking with St. Nick here.
If this is your first time listening to The Catholic Man Show, we do 3 things every episode:
1.) Open, review, and enjoy a man beverage – Minutes 1-12.
2.) Highlight a man gear – Minutes 12-24.
3.) Have a manly conversation – Minutes 24-48.
DRINK: Caipirinha 
GEAR: Drinking with St. Nick
TOPIC: Toasts, cheer, and moderation
If you haven't listened to The Catholic Man Show before, check out our previous episodes here.
Want to help The Catholic Man Show?
By giving us a rating on iTunes, it helps others find the show.
Want discounts to Catholic companies?
Hats, rosaries, candles, cigars, beef jerky, and Catholic Comic book. Great gifts for all Catholic families. Check it out here
---
Are you a man who cares about our culture and wants to grow in virtue? Click here